Model 924 Rotational Rat Adaptor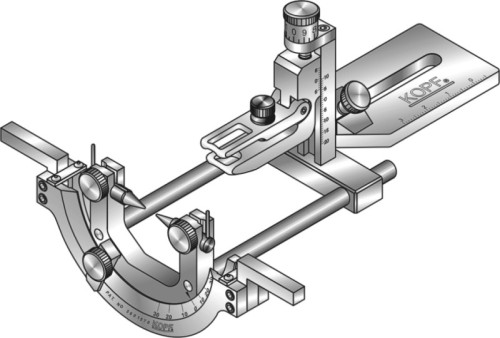 Model 924 Rotational Rat Adaptor is designed to provide coronal rotation of the head while having the ear bars and tooth bar fully engaged.
Dorsal/Ventral adjustment dial – Calibrated in 100 micron increments, 1 mm per revolution.
Dorsal/Ventral adjustment – 30 mm
Dorsal – 10 mm above ear bar zero
Ventral – 20 mm below ear bar zero
Midline adjustment – 30° either side of the stereotaxic plane
Adaptor Plate A/P adjustment – 35.7 mm
Ear Bars – 18° Tip Rat Ear Bars
(round with 20 mm of calibration).