Model 875 Optical Investigation Unit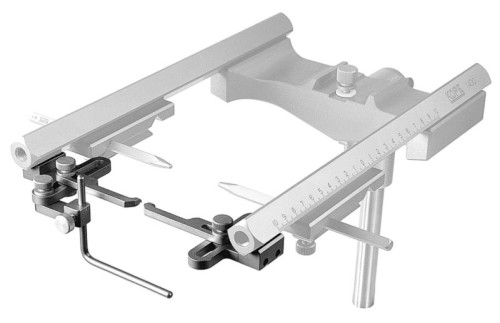 Optical Investigation Unit
Model 875 is ideal for research requiring visual stimulation of cats or monkeys.
The animal is reversed 180° in the stereotaxic frame so that the head is facing the open end of the frame, thus allowing optical and facial access. This unit is mounted to the posterior portion of the frame bars. Design includes adjustable infraorbital eye bars located at the side of the animal's head and adjustable palate clamp. Standard ear bars are used.
O
Stereotaxic coordinates remain the same as in the conventional method of holding the animal.
Model 875 is designed for use with models 1430, 1530 and 1730 stereotaxic frames and must be installed at the factory.
Special Order