Model 1925 15° Angle Adapter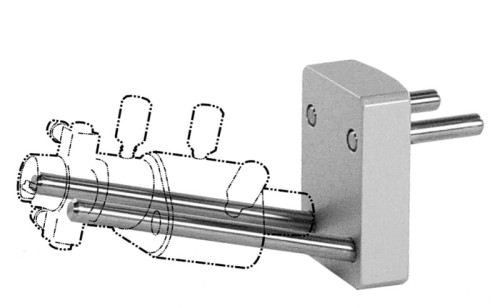 Model 1925 15° Angle Adapter is designed to aid in positioning
the skull of the modern genetically altered mouse. We have performed extensive research of skull shapes and have found that in order to level the cranium in three dimensional space between bregma and lambda,
it is necessary to tilt the nose of many mice down 15° normal to the U-frame of the stereotaxic instrument. We have found that this gross displacement occurs most often when working with the DBA strain, however it is not limited to this one strain alone.
We suggest purchasing our Model 1925 15° Angle Adapter for use with Model 1923-B Gas Anesthesia Head Holder for research performed on mice. Having both the standard adaptor Model 1923-B plus Model 1925 15° Angle Adapter at hand will allow you to successfully position each and every subject correctly in the stereotaxic plane.